Live Edge Coffee Tables
Live Edge Coffee Table designs expertly crafted by Naturalist in the heart of New York City are original, functional, and beautiful. Available in a diverse assortment of finishes, patterns, wood types, and shapes, they accentuate the raw beauty of the wood. We combine the rustic, organic elements of a live edge coffee table top with the symmetrical metal legs base. The raw, rustic edge coffee table top contrasted to minimalistic metal legs draws focused attention to the unique authenticity of each wood slab and excites the eye.
Explore all the options of Naturalist Live Edge Coffee Table designs below.
Naturalist Live Edge Coffee Table Styles for the New Era of Interior Design
Naturalist live edge coffee tables are well-known for their timeless design, rustic charm, and ageless quality. Superior functionality, ease of mixing and matching with other interior decor elements, first-rate quality of wood and live edge coffee table legs guarantee 100 percent satisfaction. Naturalist also makes sure to offer you live edge coffee table tops in many styles so you can choose and pick those that will be perfect for your home or office.
Choose between many round live edge coffee table and irregular shape live wood coffee table top options. With a wealth of natural, organic patterns, knots and cracks, these handmade, custom-made coffee tables will mesmerize you. Each made of a one-of-a-kind live edge slab from the Mediterranean, they bring history and heritage into the new era of interior design.
Our craftsmen use an authentic process to find, sand, and varnish each wood slab. Just looking for the right slab of wood is an inspiring process because each slab has its own life and tells its own story. Finished to reveal the beauty of the tree rings and to unveil the unique character of the wood slab, these live edge coffee tables bring one of a kind appearance into your home. And not only that. They tell you a story and communicate a history, if not a whole another world where trees can live forever.
Regardless of what kind of live edge coffee table ideas you may have for your living room or office, we are sure that here, at Naturalist, you will find the look and style you are looking for.
Choose Live Edge Coffee Table Design for the Ultimate Statement of Elegance in Your Home or Office
Naturalist firmly believes that each piece of furniture should be a custom creation. Working with live edge wood slabs won't leave you many options. They come as they are and they are perfect that way. Our only task is to discover them, preserve their authentic, unique look, capture their story, and adapt them for a specific use. This process requires a genuine love and respect for wood, its appearance, and qualities. Suited to elevate your living rooms and homes, our live edge wood coffee table options easily become a part of your everyday life. Their story becomes a part of your story.
Many residential and commercial customers that we have had a pleasure working with say that these unique pieces of furniture never stop to inspire, move, and intrigue. Their raw, organic look with a wealth of intricate details tell you their story every time in a new way. Easily incorporated in modern, contemporary homes and offices, as well as in more traditional, rustic interiors, Naturalist Live Edge Coffee Table designs bring rare elegance and sophistication.
Your family, guests, colleagues and clients will be fascinated and you will rediscover these unique pieces of furniture over and over again.

Opt for Sustainably Sourced Wood and Embrace a Different Perspective
As much as we enjoy the final look of our products, we enjoy the process of creating them even more; from the very first moment when we see the wood slab and fall in love with it, to the final product. We consider every piece of furniture to be a custom creation. This largely shows in our attention to detail.
Naturalist is dedicated to rescuing these gorgeous wood slabs from destruction and transforming them into contemporary, ingenious pieces of furniture. The wood we use comes from well-managed forests of Mediterranean and Turkey. Local artisans combine modern and traditional woodwork techniques to save them from destruction and waste. We honor their crafts and make sure it is used for the best purpose. The authentic process of masterful craftsmanship transforms every last piece of wood into a custom designed coffee table. With a lovely look, exquisite functionality, and first-rate quality, our unique live edge coffee table designs bring a statement of high class and a remarkable change into your interiors.
We believe in one of a kind fusions of traditional and modern, old-fashioned and contemporary, and combining them with current trends and styles. A beautiful, unique piece of Mediterranean hardwood, with a clear finish, fused with metal, becomes an ultimate statement decor piece and a source of timeless inspiration.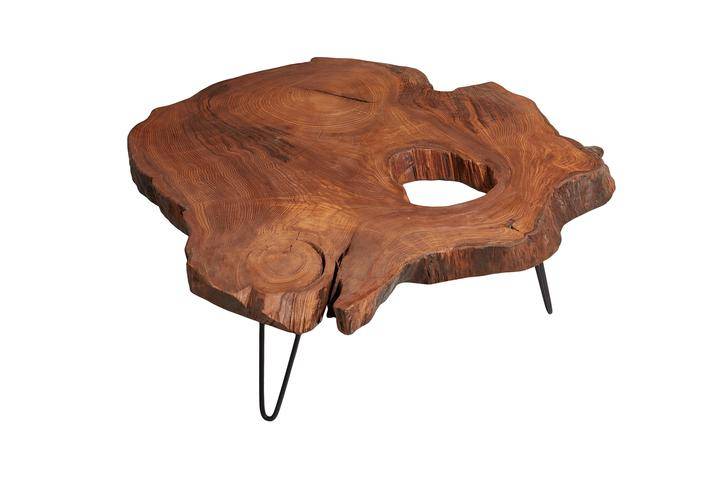 Fuse the Love for Your Interiors with Supreme Style — Choose Naturalist Live Edge Coffee Table
Naturalist Live Edge is a concept born in the heart of New York City. Our retail footprint includes stores in New York, Washington D.C, New Jersey and Turkey. We invite you to stop by our NJ Showroom at 651 Observer Highway Hoboken, NJ 07030 and at Washington DC Showroom 1030 15th Street NW, Washington DC 20005 to see our beautiful live edge coffee table styles.
We welcome quote requests from residential and commercial customers, interior designers, architects, and contractors. Raw Live Edge Wood design is versatile and looks beautiful both in residential and commercial/hospitality interiors.
Choose one of our live edge coffee table styles or custom order exactly what you have in mind. Come to our stores in New Jersey and Washington DC or browse our website, and get inspired. Find your ideal piece of furniture and order today to fulfill both your aesthetic and practical desires.
Explore our Live Edge Dining Table and Live Edge Coffee Table Exclusive Collection and Resin Wood Products, learn more about our unique Concepts, and find inspiration on our Blog. You can also contact us and ask us any questions you may have.