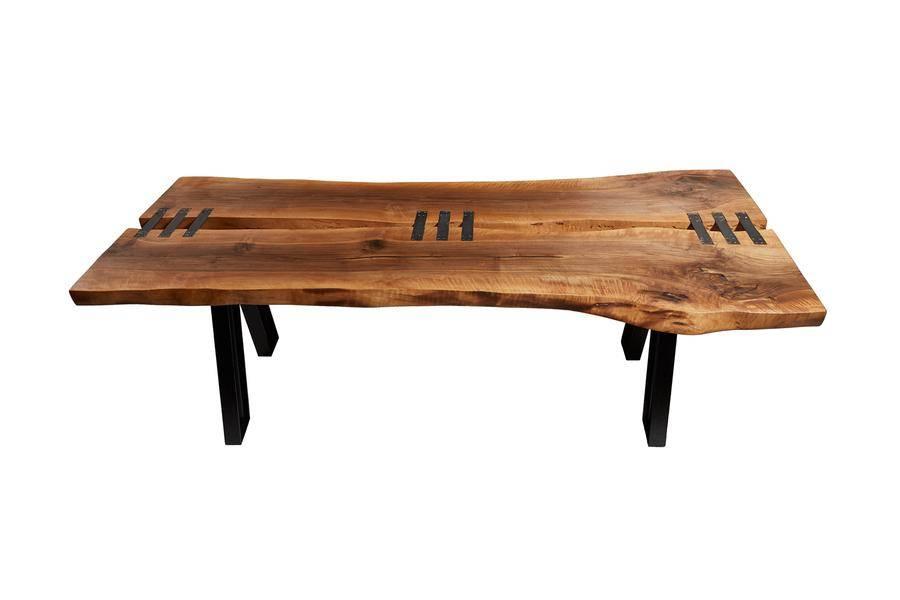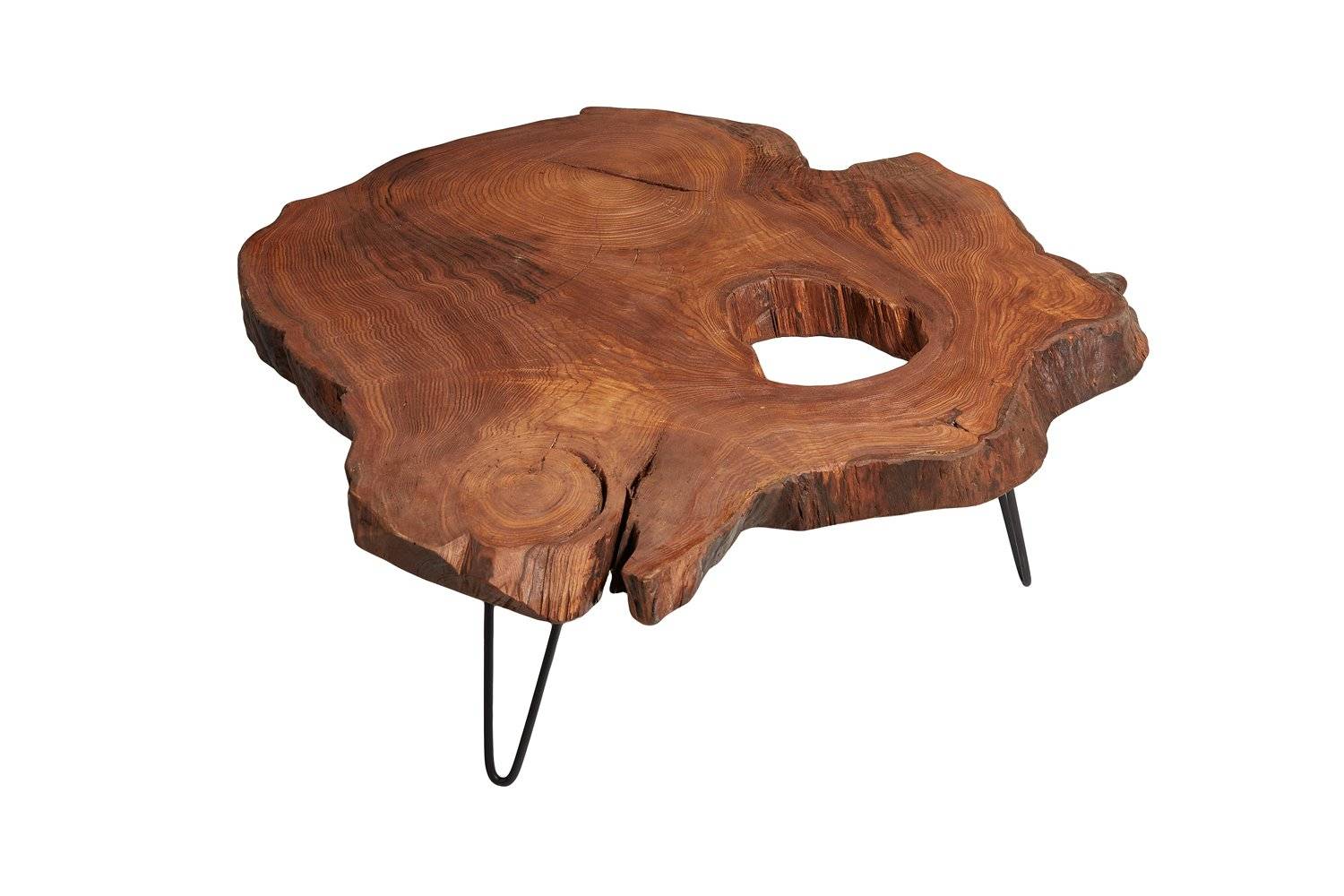 Exclusive Live Edge Collection
Live Edge Dining Table and Live Edge Coffee Table designs by Naturalist bring unique decor solutions and superior functionality. Perfect picks for contemporary, rustic, and mid-century modern interior arrangements, our tables marry their unique form with function. Naturalist live edge products are made of one-of-a-kind live edge slabs from the Mediterranean. Sustainably harvested, these slabs are 100% wood gathered from the well-managed forests of Turkey.
Shop Our Unique Live Edge Tables Selection
Select handmade, live edge dining table and live edge coffee table products here, at Naturalist, built to last and match your space. Whether you're looking for the perfect dining table to host festive dinner parties or the best exclusive coffee tables for your family room, Naturalist exclusive tables selection will help you make the right choice.
Shop our unique selection of live edge dining table and live edge coffee tables. Make your home or office truly special and enjoy the fact that no one else on Earth has a similar dining or coffee table!
Live Edge Dining Table Chic Designs for Natural Elegance
Find expertly-crafted live edge dining table styles here, at Naturalist, built and designed to enhance your décor. Our custom-made live edge exclusive dining tables are handcrafted by skillful and experienced artisans from solid walnut wood in custom made sizes. These gorgeous tables are well-built and skillfully constructed to maintain the textures and natural edges of the wood.
Naturalist employs some of the finest artisans in the woodworking industry. In their hands, slabs of wood get to live again and become true pieces of art anyone would be proud to have in their room. Handcrafting unique live edge wood dining table and live edge wood coffee table products, they revolutionize the furniture industry. This is why we are able to offer one of the most exclusive collections of live edge dining tables perfect for rustic mid-century interiors and everyone who appreciate rare and extraordinary decor.
You will love our live edge dining table designs because they are affordable, sustainable, handcrafted, and authentic. If you need a remarkable centerpiece that will immediately draw attention and give your dining room a more fresh and natural aura, pick one of our live edge dining table designs. Naturalist live edge dining table designs bring not only design versatility but also a remarkable ability to adapt to various and even contrasting interiors. They look equally magnificent in warm, cozy home environments and corporate interiors like offices and showrooms.
Live Edge Coffee Table Designs Transform Your Living Space
Picking a coffee table for your living room may seem like one of the less important choices you should make but only if you are not familiar with options from Naturalist. Few coffee table design options will give you a chance to create cutting-edge decor and transform the look and feel of your living space. Naturalist live edge wood coffee table designs will fit effortlessly with any living room interior decor. Organic and dazzling, these one of a kind coffee tables are a true delight to see and enjoy. Modern, contemporary homes, rustic family residences, and beach or mountain retreats will equally benefit from their extraordinary looks.
Naturalist live edge coffee table designs will anchor your living room, bring balance and warmth, and impact the overall look of the room like no other furniture piece could. Bring the twist to your contemporary decor or amplify your rustic designed living room. Incredible warmth of a live edge dining table from Naturalist will achieve this with ease and elegance.
Natural wood can truly alter the vibe of your home and create a more inviting and cozier ambient. Don't hesitate to combine natural wood in the form of our live edge walnut coffee table with stone, glass, and other contemporary details. Enrich your space and give it rustic charm, with our exclusive, one-of-a-kind coffee tables.
Live Edge Dining Table and Coffee Table Options for Office Interiors
Today's workplaces and offices go beyond functional design. More than ever, offices seek not only to make everyone productive but also inspired and happy. The best office spaces balance functional design oriented towards productivity and the comforts of home, intended to make you feel happy and inspired.
Create a stylish, innovative office setting full of life and inspiration with Naturalist live edge tables. Our live edge dining table designs will serve perfectly as extraordinary conference tables. Both your clients and employees will be mesmerized with their breathtaking looks. Design an award-winning workplace with one of our live edge coffee tables. Let it nurture the wellbeing of your employees.
Our live edge tables are artistic, tasteful, elegant, and environmentally progressive solutions. They will easily make a powerful impact on your team, clients, processes, and objectives.

Choose Environmentally Friendly, Sustainably Harvested Wood for Your Interiors
Live edge dining tables and live edge coffee tables by Naturalist are made from valuable tree species. Walnut, oak, plane, beech and ash trees give slabs that transform into remarkable pieces of furniture. Thanks to their efficient harvesting, younger trees gain access to vital sunlight and nutrients. This is how they grow into healthy trees and form sustainable forests for future generations. Naturalist brings these dying trees back to life and into your living space with one-of-a-kind timeless designs.
At the same time, we employ skillful artisans and we honor their crafts. These crafts have stood the test of time and we want to ensure they are not replaced by mass manufacturing. Create an extraordinary interior design with Naturalist handcrafted rustic live edge dining table or coffee table. No one will have the same decor as you.
Transform Your Home or Office with Naturalist Live Edge Dining Table and Coffee Table Exclusive Designs
Browse our live edge dining table and live edge coffee table products. Find the right design that will be the star of your dining room or a living room. Upgrade your office interiors with some of our ingenious live edge table designs and leave a lasting, memorable impression.
Live edge dining room tables and live edge coffee tables by Naturalist will easily anchor your space. They will bring focus and create an enjoyable environment for your friends and family. There is nothing like enjoying trays of treats, coffee, and drinks with your loved ones in an inspiring and relaxing environment. This is exactly what our live edge dining table and live edge coffee table products offer.
Naturalist live edge wood tables guarantee one-of-a-kind looks along with superior functionality. Get a professional designer advice and get inspired on how to use live edge tables to create unmatched interiors.
Contact us today to learn more about the live edge woodworks options we offer, explore our concepts, and get ready to give your interiors a timeless upgrade.